Post-Covid Exercise Guidelines
June 30, 2021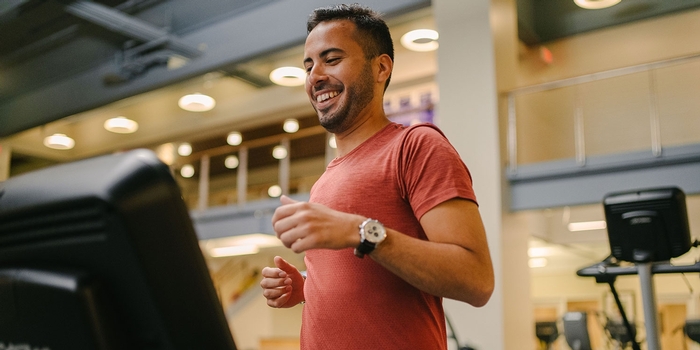 Experiencing long-term COVID effects? Wondering about how to jump back into fitness and sports after a pandemic? We sat down with Dr. Gorodnitskiy, a cardiologist from Northwell Health, to learn a bit more about the safest ways to get back into the swing of things.
While there is still much research to be done regarding COVID-19 pandemic, there are a few things we know we know we can do to help us move forward with our lives, and get back to the things we love the most - sports and fitness! "We are seeing a lot of patients who have had COVID in the past, because they have concerns about exercising and getting back to 'normal,'" said Dr. Gorodnitskiy. Dr. Gorodnitskiy is a cardiologist at Northwell Health, specializing in non-invasive imaging and stress testing, and peripheral circulation.
Whether or not you had covid, now is a good time to schedule a check-up with your Primary Care Physician. "A lot of patients missed that general follow up last year since things were done remotely. It's a good idea to get your basic laboratory work and blood pressure done as you are getting started with your exercise program," said Dr. Gorodnitskiy. He also recommended that young adults, who may not yet have a primary care doctor, take this opportunity to set up that relationship.
What are some common long-term effects of COVID that people may experience? According to Dr. Gorodnitskiy, one of the biggest challenges with COVID is that it impacts different people in different ways, and it can be particularly challenging for athletes because exercise is such a big part of their lifestyle. While there are no specific guidelines for this just yet, here are some general guidelines from Dr. Gorodnitskiy. He groups his COVID patients into three categories:
Mild Cases - possibly had no symptoms, or symptoms were very mild

— Take two weeks off to just rest. You can do stretching/breathing exercises, but in general take things slow and easy. If you are over 35-40, definitely visit with a primary care doctor, maybe get an EKG, and ease back into it. You may not be able to be where they were before COVID, but be patient.

Moderate to Severe Cases - lingering symptoms, may have been hospitalized (without heart issues)

— Regardless of age, have a visit with a primary care doctor, get an EKG and some blood tests. If your lungs were impacted, you may need to see a lung doctor, etc. For someone who is very fatigued, physical therapy may be useful. 2-4 weeks of taking it easy are strongly recommended.

Moderate to Severe Cases (with heart issues)

— One potential concern for covid is inflammation of the heart muscle, so if you have any type of heart issues, you'll want to visit with a cardiologist and a primary care doctor as soon as possible. Typically, you'll want to wait 4-6 weeks before being cleared for exercise. Follow up visits will be required.
Looking for specific recommendations for easing back into exercise? Here are some guidelines from Dr. Gorodnitskiy.
Slow down the Cardio
Hold back or dial back on your cardio. "You don't want to push yourself to that limit as your respiratory system may still be recovering," said Dr. Gorodnitskiy. Some low-impact cardio options that can work? He recommends starting with something like a stationary bike or elliptical - where you have more control over what your body is doing (different than going for an outdoor run at full force).
Dial back the reps
Strength Training can be considered, but it should look a little different than what you'd normally do. "Don't push yourself to that moment when 'nothing is left in the tank,'" and use less weight than normal. Stop when you still have 1-2 reps left in you and increase rest time between sets.
Dr. Gorodnitskiy also cautions against putting pressure on the chest, which may end up reinjuring parts of your body that are still healing.
Warm up and cool down with intention
Increase your recovery time, time before and after your workout (your warm up and cool down). "This doesn't mean you should sit and not do anything, but just allow a bit more time to stretch and give your body some time to adjust."
The bottom line is that recovery from COVID is an individual journey, and one that should involve talking with your doctor. Dr. Gorodnitskiy recalled working with SARS patients in the past, and recommended a check-in with their doctor every 3-6 months to ensure a thorough recovery and to monitor your baselines. "It may not be the norm for younger patients, but a collaboration with your doctor is very important, as well as listening to your body," said Dr. Gorodnitskiy.
---