Benefits of Playing Youth Hockey
December 1, 2021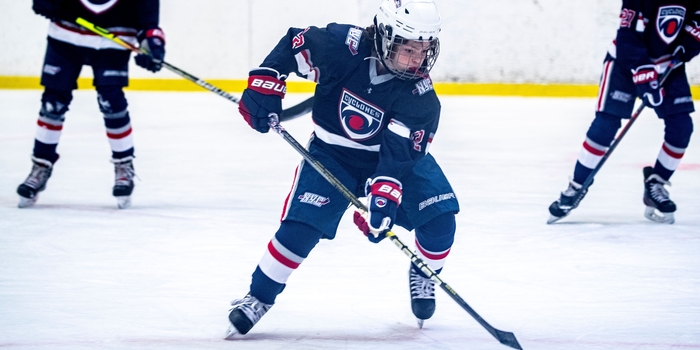 Some may wonder if a contact sport like hockey is right for their child. Playing youth hockey has many physical and developmental benefits for children during play and throughout their life.
We met up with Cyclones player Sebastian and his father Timothy to ask them how their experience with youth hockey has positively impacted their lives. Sebastian, a 12 year old hockey player on the 12U Tier II NYC Cyclones team, has been playing hockey for eight years. When asked what he loves the most about the sport Sebastian shared, "It's the feeling of being a part of a team of players that work hard for one another." He also loves the feeling of being on the ice and skating is hardest.
Sebastian's father, Timothy expressed that through hockey his son "has developed a strong sense of responsibility. He feels responsible for his teammates and coaches, but also has a responsibility to his education so that he can continue to play hockey." Additionally, Timothy says "Sebastian has gained confidence in himself since he started playing eight years ago. The lessons learned in hockey teach kids that when you fall you have to get right back up and try again. Sebastian has learned the importance of resilience, loyalty and sacrifice to be the best hockey player he can be."
When asked what advice he would give other parents considering having their child(ern) play hockey, Timothy says that "my son has the most fun when he is on the ice. He has formed so many amazing friendships with great kids and the hockey community is warm and welcoming. If parents have kids who are interested in playing hockey, I encourage them to give it a try because the friendships made and lessons learned through the sport stay with the kids forever."
Below are the top benefits of playing hockey:
To learn more about Youth Hockey.