Benefits of Strength Training for Women
September 3, 2021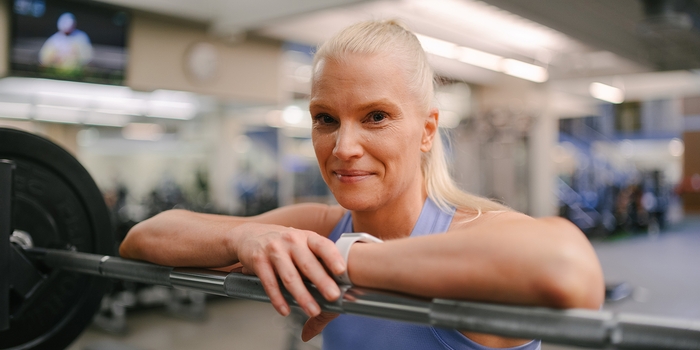 What's one way to build confidence, gain muscle, lose fat and feel less stressed? Strength Training! Here are just a few of the ways Strength Training can be beneficial, and why it matters specifically for women.
Weight Management and Improved Muscle to Fat Ratio
Muscle is more metabolically active than fat, meaning it burns more calories when you are at rest. It's ideal to maintain a high percent muscle mass in your body. A great way to find out your current muscle mass percentage is to set an appointment with a trainer on one of our InBody machines.
Decreased Risk of Injury
Building muscle helps prepare your body for all of the fun activities you love to do. Whether you're chasing your kids around the playground, or feel like joining a sports league with friends, strength training is a great way to keep your body healthy and ready for play.
Increased Confidence
We all know exercising gives you endorphins, which make you feel happy and less stressed. In addition to the endorphins released, you'll feel stronger and more confident than ever when you lift weights and incorporate strength training into your workouts.
---
BUILDING CONFIDENCE WITH "THE BIG THREE": HIP HINGE, BOX SQUAT & GLUTE BRIDGE
Need a little help getting started? One of the biggest barriers for women starting a strength training routine is a lack of confidence. We're here to help with that! In our Women's lifting workshop on September 18th, we'll nail these three basic movements and you'll be ready to hit the strength deck like a pro.
Members, join us in September for our Women's Lifting Workshop. We'll create a safe space to ask questions, learn proper technique, and try our skills in real life on the equipment in the club.
Join us in Chelsea: 9/18 3:00pm - 4:30pm
With Nicole Beauregaurd
Register in the app 24 hours in advance
Join us in Brooklyn: 9/18 3:00pm - 4:30pm
With Ruby Samuels
Register in the app 24 hours in advance
Join us in Stamford: 9/18 10:15am - 11:00am
With Monica Concha
Register in the app 24 hours in advance