Healthy Breakfast Recipes
May 14, 2020
Staying Healthy doesn't mean you have to eat the same boring breakfast every day. We asked our Connecticut Food and Beverage Director, Nikki Glekas of Nikki Glekas Events to provide 2 Healthy Breakfast recipes so that you can expand your breakfast menu.
Acai Bowl
Ingredients
Frozen tropical unsweetened acai
Bananas
Maple syrup
Ice
Coconut
Granola
Strawberries
Chocolate Chips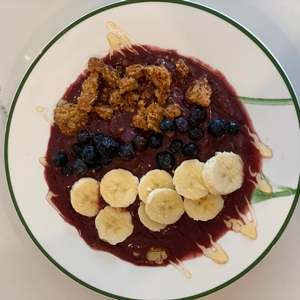 Directions:
Combine the frozen acai, bananas and ice and blend it in the blender for about 30 seconds or until you get a nice smoothie consistency. Then, top it off with your favorite toppings (coconut, granola, stawberries, bananas, chocolate chips).
---
Strawberry Oat Bars
Ingredients
3 tbsp coconut oil
2 tbsp nut butter
3 tbsp honey/ date syrup/ maple syrup
125 g/ 1.5 cups rolled oats
100 g/ 0.75 cups chopped strawberries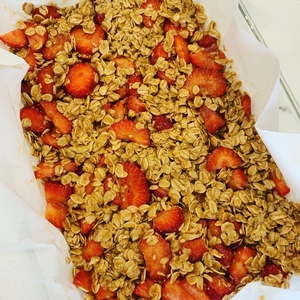 Directions
Preheat oven to 350 degrees. Grease and line an 8x8 in dish with parchment paper. In a sauceoan melt the coconut oil. Add the nut butter and honey and stir until all the ingredients are melted. Pour the mixture into a large bowl, and the add the oats and mix well. Add the strawberries, then transfer the mixture to the lined dish, pressing down the top flat.
Bake for 15 minutes until it starts to brown. Let the dish cool to room temperature before putting in the fridge for 30 minutes. Then, cut into small slices and serve.