HOW INBODY CAN HELP YOU REACH YOUR GOALS THIS YEAR
December 22, 2021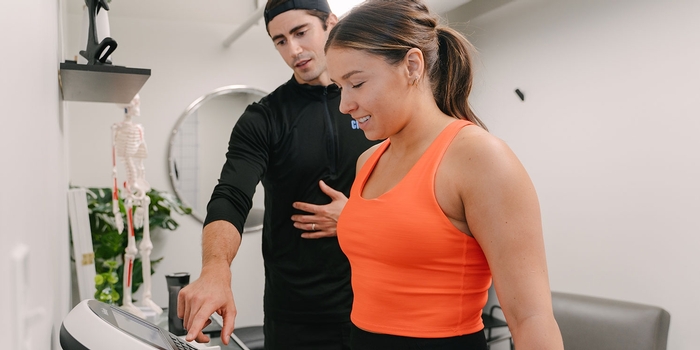 Ready to get started on your 2022 goals? Your well being is about so much more than a number on a scale, and doing an InBody scan with one of our trainers is the perfect way to get an accurate snapshot of your current health. Your InBody results are saved so that you can track your future progress and make sure your efforts in the gym are moving you closer to your goals.
How exactly can completing an InBody scan help you set and maintain your 2022 New Year's Resolutions? The last two years have thrown us all off of our routines, so now is a great time to get an idea of what your base levels are and accurately measure your success in 2022.
What does it measure?
The InBody measures many things including lean body mass, skeletal muscle mass, body fat %, basal metabolic rate, total body water and your personal distribution of muscle and fat.
How does it work?
The InBody uses advanced technology called bioelectrical impedance to accurately measure important body metrics. These metrics are important to continue monitoring as you progress toward your physical goals. Getting an InBody scan is simple - all you need to do is stand barefoot on a scale for two minutes. Your trainer will input your age and height into the computer and you'll get a results sheet with all of your metrics. It may look a little confusing at first, but your trainer is there to interpret the numbers and help you make sense of the results.
How can I use the numbers to achieve my goals?
Accomplishing small goals continually will lead to accomplishing big goals. By accurately and continuously monitoring important body metrics, you will be able to track your 'return on investment' for all the time, effort and money spent on achieving your physical goals to be sure your body is moving in the right direction.
How can I book my session?
All of our trainers are trained to perform an InBody Assessment and walk you through your results. If you haven't used your complimentary session yet, this is a perfect opportunity to book that session! Ready to get started? Click below to browse the trainers or get in touch with our team to pair you with your perfect training match!
---