Join Our Team | Chelsea Piers Fitness
July 9, 2021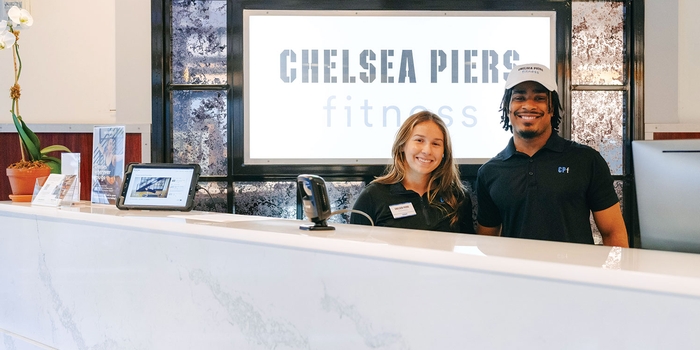 Our members know that at Chelsea Piers Fitness, there are endless ways to work hard and reach your goals. But did you know that Chelsea Piers is a place where you can cultivate your professional goals too?
Chelsea Piers Fitness is one of the fastest growing, most exciting health and wellness brands in the country. Our focus is on creating spaces that inspire a sense of belonging and connection, and foster growth through dedication and joy. Our teammates live and breathe that connection and dedication every day. Simply put, we play where we work and work where we play!
If you want to learn more about opportunities to grow professionally at Chelsea Piers, check out our career board at chelseapiers.com/JoinOurTeam. There you will see all of the open opportunities at our Chelsea and Brooklyn clubs, as well as throughout our Chelsea sports complex.
Here's a preview of just some of the exciting opportunities we have open now across our locations:
Chelsea Piers Fitness Members who have someone in mind for an open position should have their referral list their name on their application. If the referral is hired and completes 60 days, for a limited time the member will receive a $300 in-club credit to their account for use on goods and services at the club.
If you're interested in learning more about career opportunities at Chelsea Piers, our excellent benefits, or just want to connect in general, contact our Director of Human Resources, Cathleen Clark, at cclark@chelseapiers.com. We'd love to hear from you!