The Power of Pilates
April 15, 2022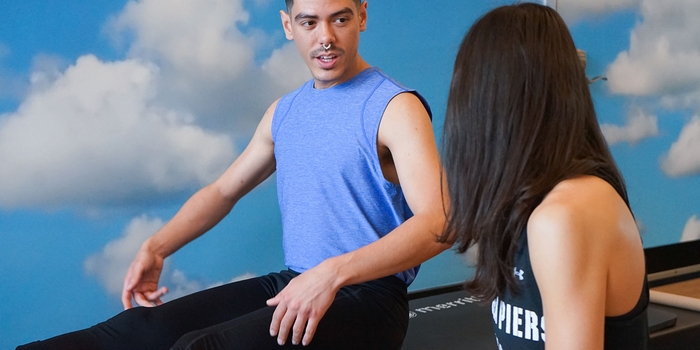 Curious about the benefits of Pilates? Keep reading to learn about three of the main benefits and how to experience the Power of Pilates for yourself.
---
Find Your Community
With smaller student to instructor ratios, our Pilates reformer classes are a great way to become a part of a smaller community within the club. Being a part of this smaller, more intimate group setting also allows for more communication between students and instructors. With a class capacity of only 6, you'll get the advantage of having more time with the instructor, while also not being in the spotlight 100% of the time. This unique style of class is perfect for those just starting out with Pilates reformer classes.
---
Functional Fitness
Pilates can teach you so many foundational skills that will help you feel better during all of your workouts! You'll have better posture and stabilization as you lift weights, more flexibility for your yoga flows, and so much more. You'll also feel the benefits in your everyday life - your back will thank you while you're carrying your groceries up to that fifth-floor walkup!
---
Getting Started
Did you know your complimentary training session (included in your membership) can be used for a private Pilates session? A private session is a great way to get started with Pilates, and we have a great team of trainers here to make sure you're getting the most out of your sessions and classes. We have so many different styles of Pilates classes offered at the club - a trainer can help you choose the best reformer or mat class to fit your current needs. Our Pilates mat classes are recommended for all levels, but if you're trying reformer for the first time, we recommend setting up a 1:1 session with one of our trainers to make sure you're starting off on the right foot. COMING SOON: stay tuned for a beginner series launching in May.
---