Lenox Health Greenwich Village Expert Insights: Five Things Everyone Should Know About Breast Cancer and Mammograms
October 1, 2019
By Kavita Patel, MD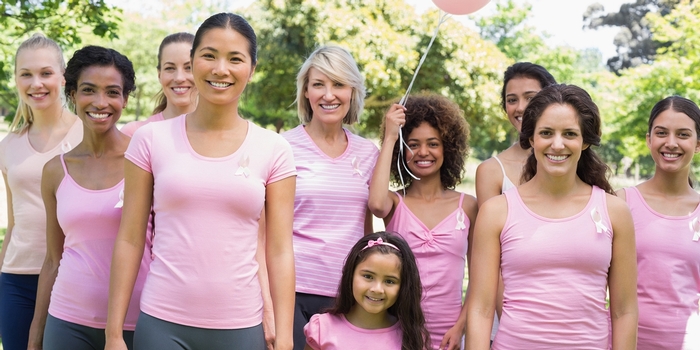 October is breast cancer awareness month. In order to create greater awareness about this insidious disease, Lenox Health Greenwich Village's Kavita Patel, MD, shares the important things every woman should know about breast cancer and mammography so that every woman and their family members can become more knowledgeable about the disease and learn how they can best protect themselves and the people they love.
Dr. Patel explains the "Top Five Things Everyone Should Know about Breast Cancer":
About 230,000 new cases of invasive breast cancer will be diagnosed this year in American women.
The breast is the most common site of cancer in women. Breast cancer is the second-leading cause of cancer death in women.
Mammograms save lives. Mammograms show changes in the breast up to two years before a patient or physician can feel them. Mammograms can also prevent the need for extensive treatment for advanced cancers and improve chances of breast conservation. Current guidelines from the American College of Radiology, the American Cancer Society, and the Society for Breast Imaging recommend that women receive annual mammograms starting at age 40 — even if they have no symptoms or family history of breast cancer.
Breast cancer survival depends on the stage of disease. There are 4 stages. The best survival is observed in women with early-stage disease.
The annual risk of a 70-year-old woman being diagnosed with breast cancer is three times that of a 40-year-old woman. Dr. Patel emphasizes the importance of getting an annual mammography once a woman turns 40. "Mammographies have helped reduce breast cancer mortality in the U.S. by nearly one-third since 1990," Dr. Patel explained. "Of all the years of life saved by mammography, 40 percent are for women in their forties." Dr. Patel added that 75 percent of women diagnosed with breast cancer have no family history of the disease and are not considered high risk. "Even for women over 50, skipping a mammogram every other year would miss up to 30 percent of cancers."
---
Getting screened for breast cancer can save your life. Lenox Health Greenwich Village has a state-of-the-art imaging center equipped to meet the breast imaging needs of the entire community.
An expert in breast cancer, Kavita Patel, MD, specializes in diagnostic radiology. To schedule an appointment with Lenox Health Imaging, please call 646.844.6777 or click here.