Parkour Classes for Kids in New York City: Freerunning, and Ninja Skills
July 5, 2019
Parkour is an experience like no other, NYC is your child's urban jungle and it's ready for the taking! Take a look at these fun parkour classes for kids.
Written by Michael Davis
Summer is in full swing, and there are tons of fun events for the whole family. Kids can explore and learn new skills through exciting summer programs, classes, and gain unparalleled skills in Parkour! Parkour is a form of exercise and discipline that lets kids see for themselves that exercise doesn't have to be boring. NYC is your child's urban jungle and it's ready for the taking! Run, hop, skip, jump, flip and stick the landing! They will learn to clear gaps, overcome hurdles, and climb over obstacles. Parkour is about timing, precision, and playfulness – a free-running adventure right here in the city. Redefine freedom and fitness by enrolling them into one fun parkour adventure where your kids will learn to overcome obstacles in a new way! If you have a mini Peter Parker at home, take a look at these Parkour classes we've rounded up for your little ones.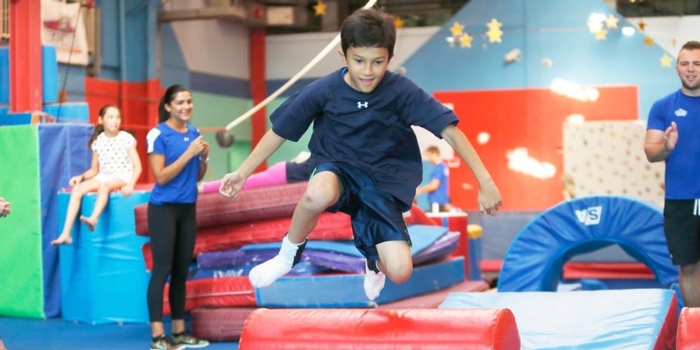 Chelsea Piers Field House
62 Chelsea Piers, New York, NY 10011
212.336.6500
Chelsea Piers is the ultimate parkour experience! Teen Parkour • Ages 12 – 16
The Field House at Chelsea Piers is one of the best in-house sports facilities in NYC. It provides a diverse array of sports classes all year-round. Teen Parkour is one of them.
Proficient guidance in the movements of Parkour, including running, jumping, climbing and other acrobatic movements. Instructors use spring floors and foam safety pits to create unique challenges throughout the gymnastics facility.
---