National Girls and Women in Sports Day
February 3, 2022
Athlete Highlight: Lucy Meola
As we celebrate National Girls and Women in Sports Day, we are so proud of all of our amazing Chelsea Piers female athletes and team gymnasts. This month, we want to highlight Chelsea Piers Level 10 gymnast, Lucy as she enters her last year of competition in hopes of making it to Level 10 Nationals.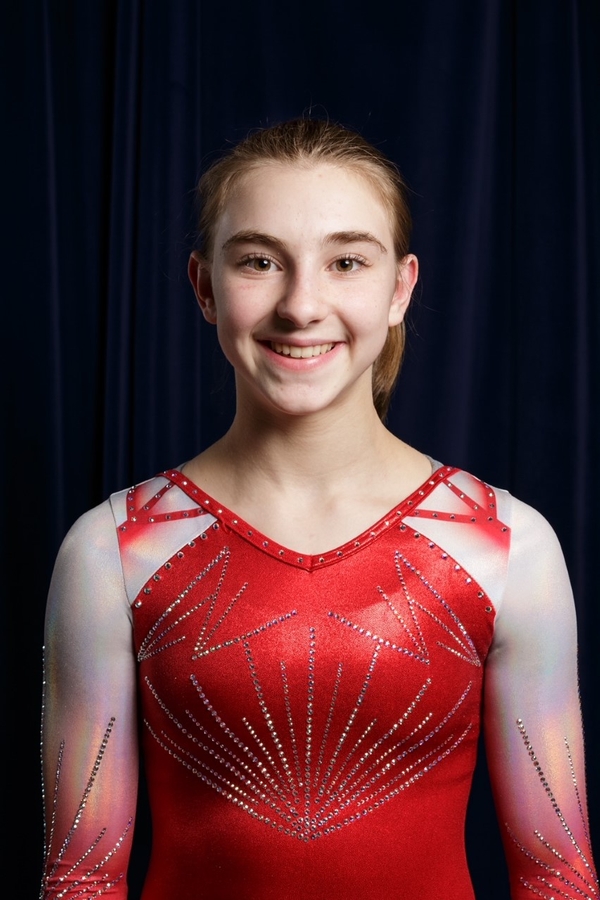 Full Name: Lucy Meola
Age: 17
Gymnastics Level: 10
When did you start gymnastics and what inspired you to try it out?
I started gymnastics when I was two years old, so I don't really remember my first few years of classes but I do remember when I was five or six my mom told me that I had been invited to join Pre-Team if I wanted to. I was so excited because I was always amazed by the skills the team girls were doing when I had class and I remember wanting to do what they were doing!
WHAT IS YOUR FAVORITE GYMNASTICS SKILL?
I love front tumbling and I think that front-layout is the most fun floor passes ever even though I don't have it in my routine, yet. Out of the skills I compete, my favorite is probably my front toss on beam because of how satisfying it is to land it.
Who is your role model?
Pretty much all of my teammates have been role models for me at different times. I think Katelyn Ohashi is also a great role model because she went through a bunch of difficulties in gymnastics and still turned it into an amazing career and kept her positivity.
What are your gymnastics goals?
My gymnastics goals are to make my last competition season my best and to make it to Level 10 Nationals this year!
What is your greatest accomplishment that you are most proud of?
I'm most proud of making a nearly full comeback from missing over four months of practice during the beginning of the COVID pandemic. Coming back after four months away from the gym was something that I wasn't sure was possible until I actually did it. The process of regaining all my skills also helped me understand my mental process in gymnastics better and I think it made me a better competitor.
What advice would you give other girls in the sport?
Don't give up! Gymnastics can be a super frustrating sport, especially when there's a certain skill that you can't get or you have a mental block on but you have to remember that skills take time to master. Sometimes it's hard to see the progress you are making if you get hyper-focused on one challenging skill or event so it can help to look at the bigger picture.
What is the best advice you have ever gotten?
Practice the way you want to compete.
Did you watch the Summer Olympics? Do you have Olympic aspirations?
I did watch parts of the Summer Olympics, which was an emotional rollercoaster. I've never had Olympic aspirations but I do enjoy watching them.
---
For more information on Gymnastics. Click Here